Thanks to the latest levitation technology, The Moon Lamp can levitate and spin in the air at all times and can continuously rotate or stay in one position - you decide!
High-Resolution 3D Printing Technology
Each Moon Lamp takes 32+ hours to make via state-of-the-art printing technology. Our patented design is made according to the latest NASA satellite images to accurately produce the moon's actual surface and craters.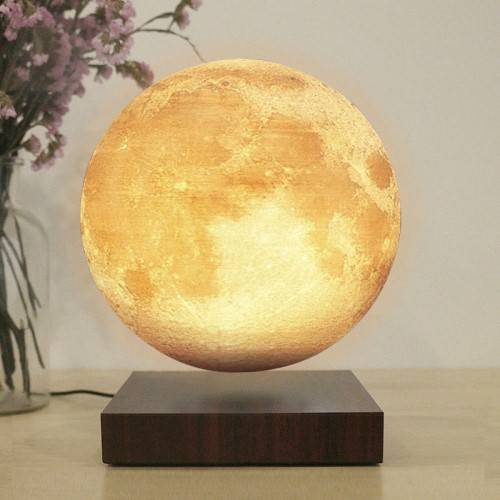 The Moon Lamp creates an atmosphere like no other. Easily control the lighting with its touch-activated on/off switch.
Energy-Saving & Low Power Consumption
The Moon Lamp uses energy-efficient LEDs and has a wireless power module that is capable of transmitting just enough power to light the bulb up completely. No need to worry about the electricity bill skyrocketing even with daily use.